Recommended restaurant in Shibuya, Tokyo this time is Sushi no Midori.
Sushi no Midori|Feature Reference

▶:Start Google Maps Here!(Smartphone)
TripAdvisor
Sushi no Midori(score:4.5)
Name
すしの美登利
Hours
Monday – Saturday; Holidays
11:00 AM – 10:00 PM (LO – 9:45 PM)
Sunday
11:00 AM – 10:00 PM (LO – 9:30 PM)
Budget
¥2,000〜up
TEL
+81-3-5458-0002
Address
1-12-3 Dogenzaka | Shibuya Mark City East 4F, Shibuya, Tokyo 150-0043
Holiday
New Year's Day (January 1)
Access
Shibuya Station
Seats
64
Smoking
Non-smoking
Card
VISA, MasterCard, UC
Access from the Station
This sushi restaurant is nestling in a very convenient spot here in Shibuya. You only need to travel more or less than 5 minutes to get there as it has a direct passage way once you get off from the station.
How to Book
Unfortunately, Sushi no Midori does not accept advanced reservation so the customers have no other choice but to wait for their turn.
You need to line up to get a number from the ticket/number vending machine, and wait for the staff to call your number.
On the other note:
There are times when booking is possible thru online/mobile app reservation "epark.jp" but it is only applicable when it is not queueing at the shop.
Appearance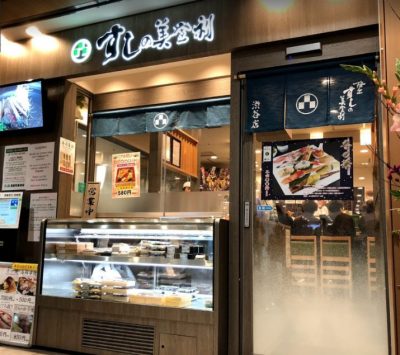 The appearance looks like a typical sushi resto here in Japan. You can get your own queue number at the touch screen self-service terminal.
This place is just a few minutes away on foot from Shibuya station.
Ambiance
I love how spacious this place is and really looks neat. I guess the green accent (midori in Japanese) in this restaurant makes it even more relaxing. The fact that this place has plenty of counter seats, it surely is very convenient even for solo diners.
A great venue for dating and family gatherings, too. Being one of the centers of attraction for travelers, it is really crowded and you have to wait for a little longer or might even last for an hour for the turnover.
Recommended Menu
Check out some of the photos of their sushi platters.
Since this place is highly recognized by many, there are a lot of recommended menus to choose from. All of these are just so mouth-watering!
Additional information
・Kids are welcome.
・Service Offered:
Available for takeout and food delivery.
・There is a souvenir corner at the entrance.
・Customers can use the parking lot of Shibuya Mark City (3,000 yen 1-hour service ticket)
・Cons: dreadful long lines most of the time.
People's Review
View this post on Instagram

🍣Best sushi I have ever had, nothing will ever be the same🍣
View this post on Instagram

Breakfast / lunch / dinner 😋 #yum #おすし #おいしい